Welcome to the IJSO 2014
On behalf of the Executive Committee, we are pleased to announce that the 11th edition of the International Junior Science Olympiads will take place from 2 to 11 December, 2014 in Mendoza, Argentina.
The Olympiads will be held in the 'Universidad Nacional de Cuyo', located at General San Martín Park, in the city of Mendoza. In the extensive University Campus, you will find the 'Centre for Development of Scientific Thinking in Children and Adolescents' –RECREO- which, together with the University, is the organiser of these Olympiads.
The Centre for Development of Scientific Thinking in Children and Adolescents -RECREO- was created in 2005, dependent on the Academic Secretary of the University Administration, and is located in the Science and Technology Space Elvira Calle de Antequeda. This centre is aimed at contributing to the socialisation of scientific knowledge through activities that link researchers with children and adolescents. The task of constructing knowledge is an undeniable responsibility of the public university, and this centre allows different social players to be partakers and builders of this process. The proposal entails workshops and other activities such as conferences, lectures, interactive displays, Olympiads and practices in laboratories in charge of teachers, scientists, and researchers at experimental and social sciences and technology fields. Artistic, recreational and motor activities are also included, allowing reflection and critical interpretation of social and natural phenomena, as well as advising teachers and other educational institutions on teaching and learning strategies for the development of basic skills, especially text comprehension and troubleshooting.
IJSO ARGENTINA 2014 is supported and also financed by the Government of Argentina through the National Ministry of Education and the National University of Cuyo.
We cordially invite your educational community to participate in this international event for students under 15 years old (by 31 December of the current year), helping to forge cross-national links and academic networks that extend beyond borders.
Institutional Organisation
Rector UNCuyo: Ing. Agr. Arturo D. Roberto Somoza
Vice Rector UNCuyo: Ing. Agr. Jose Rodríguez
Executive Committee
Prof. Mgter. Lilia Dubini. Directora
Prof. Dra. María Ximena Erice
Prof. Dra. Liliana Mayoral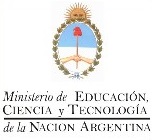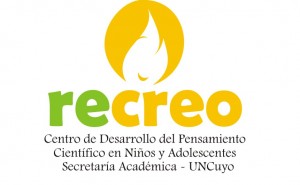 Photos of IJSO 2014